With 'Fintech' startups disrupting banking services and open banking slowly turning the financial ecosystem into a competitive marketplace LLOYDS banking group wanted to rethink what a bank branch should be and do in 2020. Here is the concept we designed:
The Fincoach: a new kind of bank employee. A Fincoach helps you improve your financial knowledge and get financially fit. He/She will help you get up to speed on what 'money' is and how to start managing it smarter. Your coach will also help you set financial goals for yourself and create a custom journey for you to achieve them. This service is targeted at college students and young working professionals.
​​​​​​​
"How might we empower the bank branch to improve people's money management and reduce financial worries?"

- When people are making big financial decisions, they prefer to get assistances via face-to-face interaction And the help should be objective and professional. Also, customers need to accumulate good credit score to gain the trust from the bank.
- People lack of chances to receive financial education during studies and could be unprepared when they face the financial challenges.
- Bank services are not designed to accommodate people's personal lives. Studies indicate that financial worries are a common cause of mental health problems, and vice versa. 
- The branch is evolving into a transactional environment. Since most banking can be done on a phone branches need to capitalize on how they empower their employees in a branch. The branch needs to be a place where customers can interact and solve problems.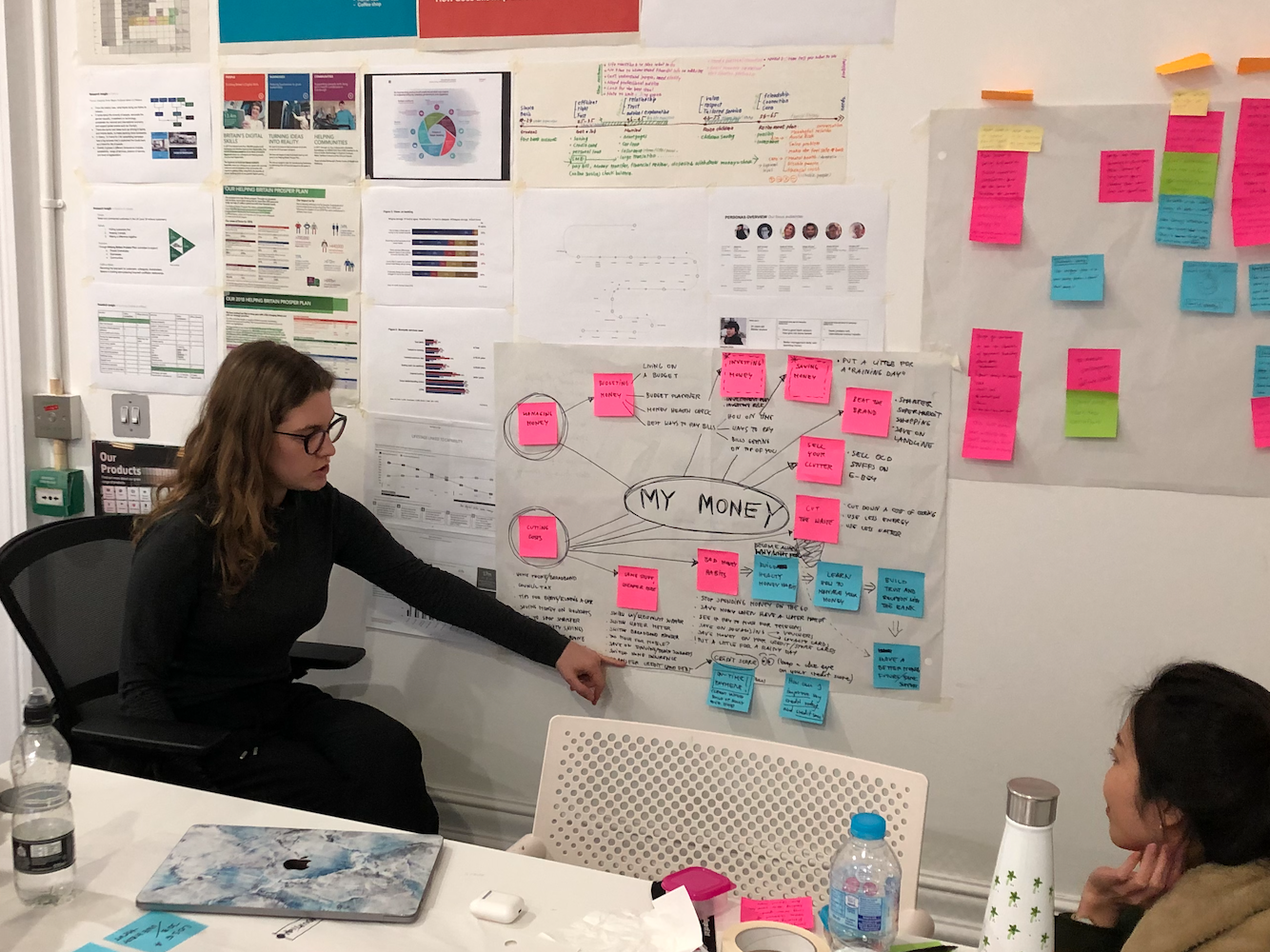 Fincoach gives the bank a unique way to build a relationship with its customer base.

It also encourages banks to adopt a more proactive approach to solving people's problems. 

The Fincoach user journey offers an omni channel experience that includes interactions with real humans to help address their financial concerns and allows them to keep a conversation going on their devices as well.

It also allows the branch to maintain its relevance in a rapidly changing digital landscape. Importantly, it address key user needs that banks today haven't addressed yet.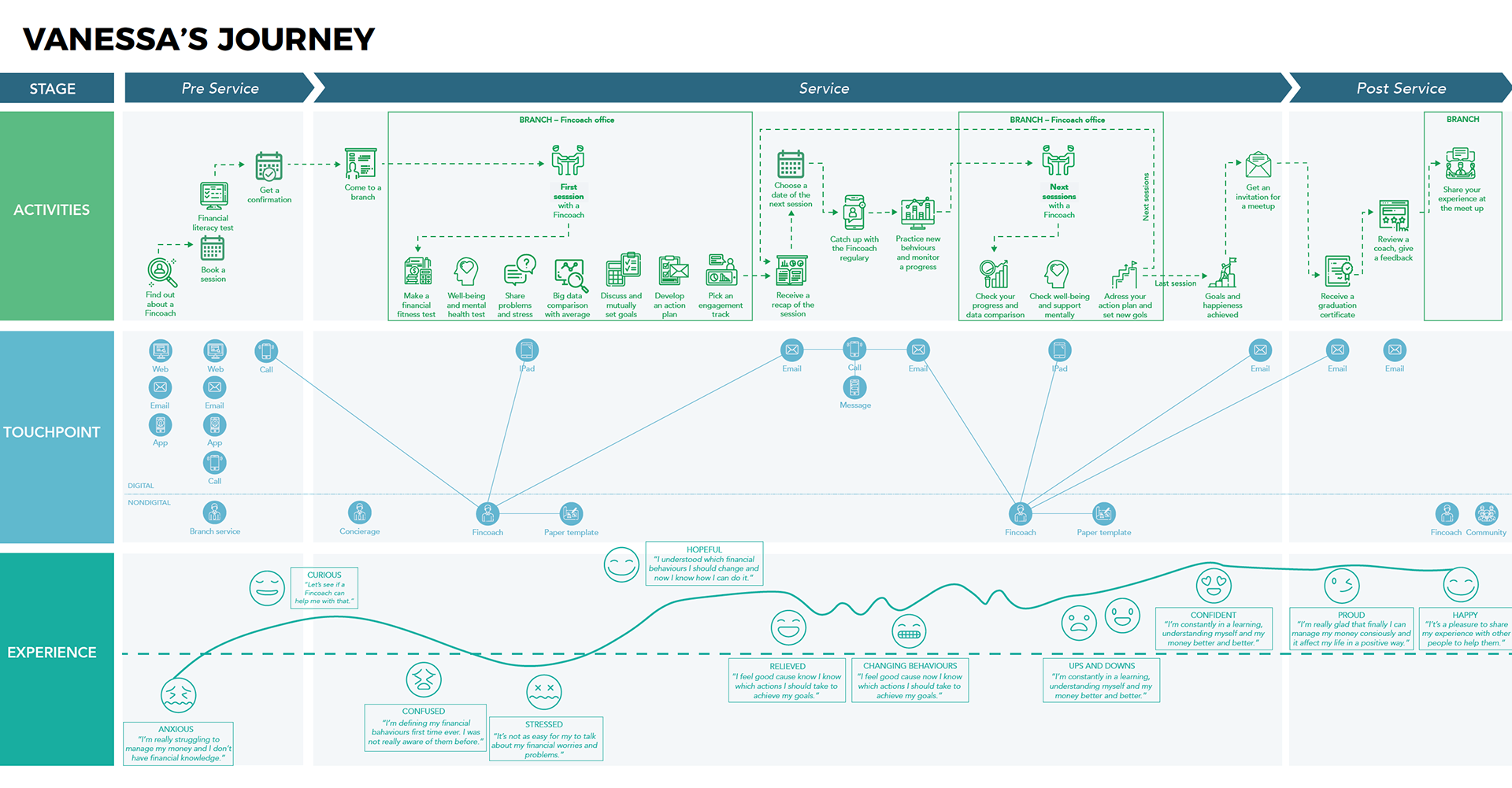 "

A brilliant experience from beginning to end" 




- Ross Breadmore, Retail Design Director at Lloyds
Got questions? comments? email me at amogh.lux@network.rca.ac.uk