What if checkout was not Goodbye?
The Belmond Hotel Group operates 46 elite hotels worldwide, and is byword for luxury, connoisseurship, and exquisite service. Belmond own some of the most renowned properties in the world from the Cipriani in Venice, shown above, and the Copacabana Palace in Rio, to the Venice-Simplon Orient Express. It was recently acquired for $3.2bn USD by the LVMH (Louis Vuitton Moët Hennessy Group)
We had been tasked with creating a truly Belmond "Good Bye" and leveraging the recent acquisition of the Belmond Group by LVMH. Our goal was to develop a truly transformational guest experience that adheres to the brands obsessive attention to detail while embracing the changing world of Luxury travel.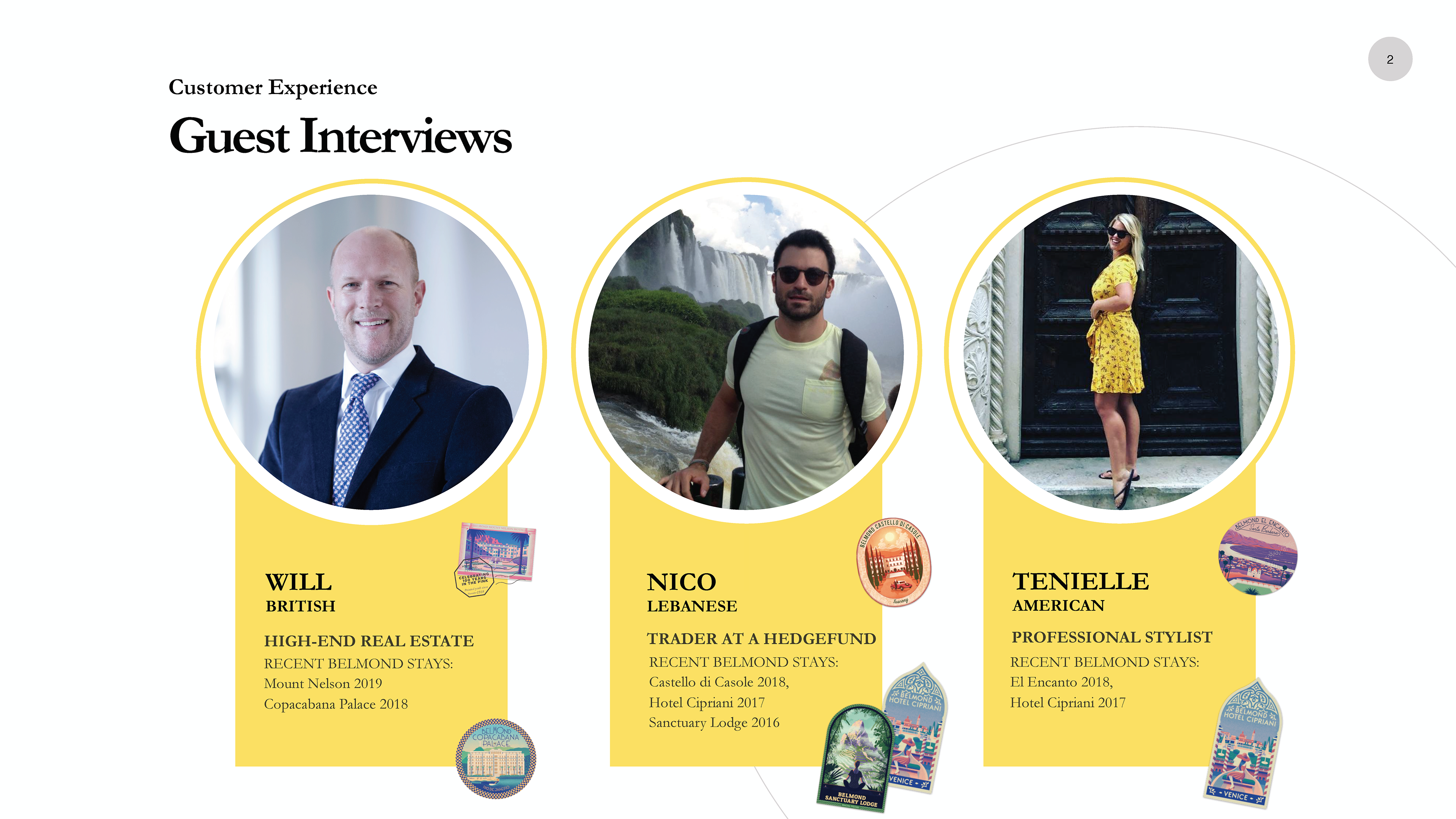 As part of our research, we interviewed people who had stayed at various Belmond properties globally. Whilst praising the overall guest experience, one mentioned the idea of it transporting you into a timeless fairytale, they all confirmed the unpleasantries of the checkout process. Our conversations with them allowed us to synthesize the overall current checkout experience: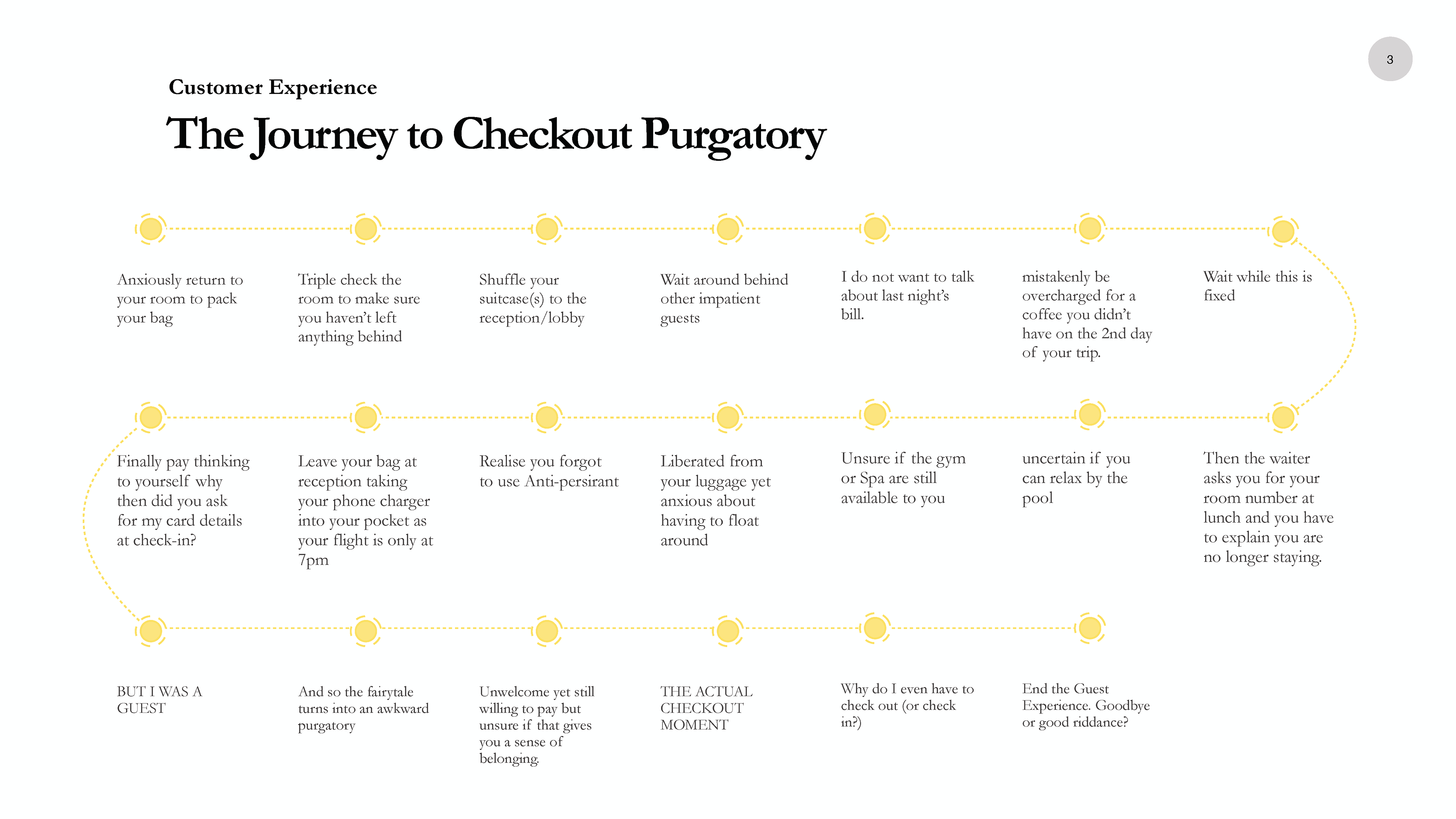 We identified 4 pain points for guests on their last day:
- A feeling that they still wanted to prolong the experience
- A sense of no longer being welcome after they checked out
- An uncertainty about the availability of the hotel's amenities 
- "Why do I even have to check out?"
We worked closely with the hotel management and staff to understand their side of the story as well. We identified 

two key operational needs

that needed to satisfied on the last day:
- Receive a final payment
- Manage occupancy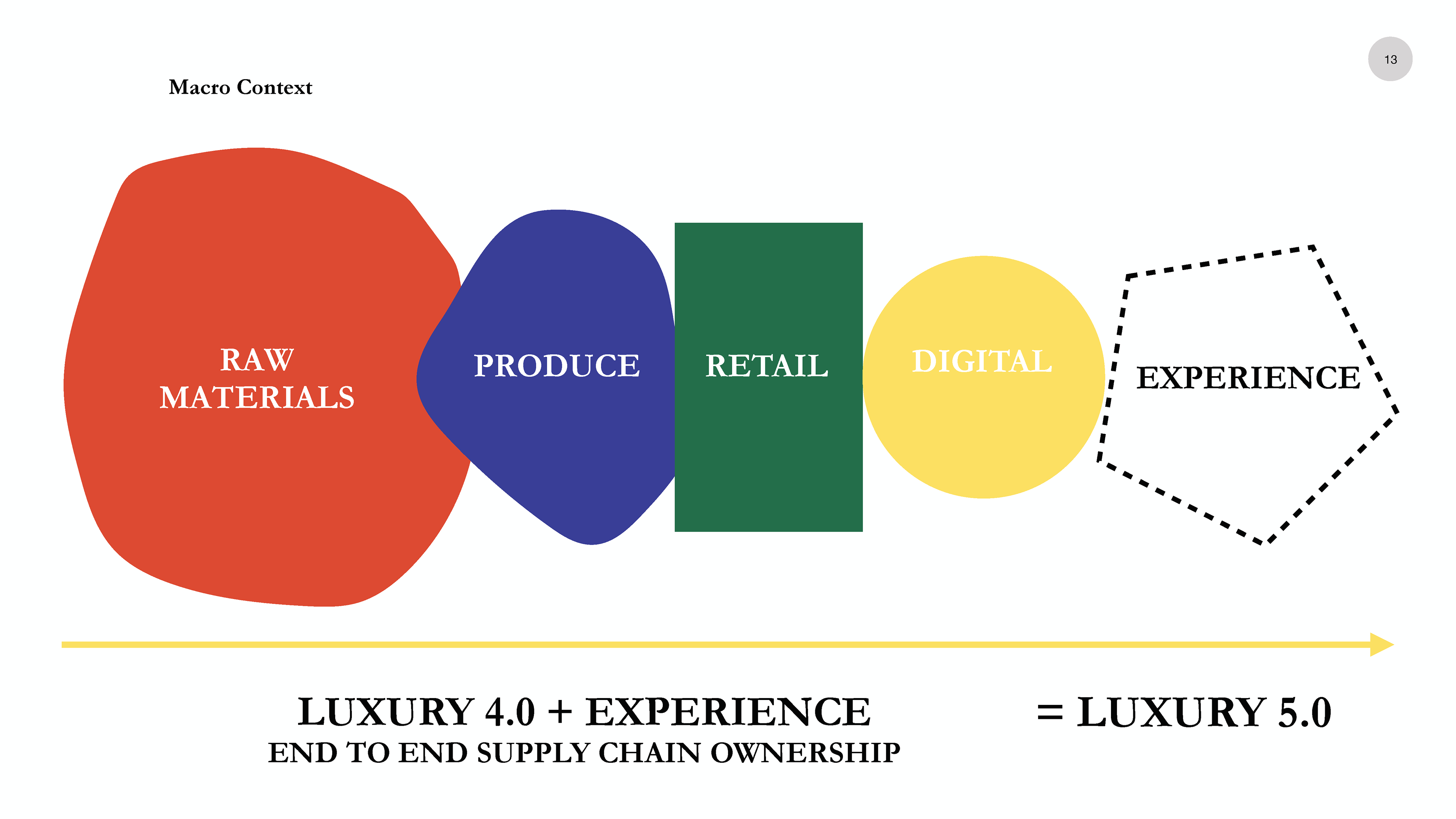 LVMH's current public strategy is called Luxury 4.0; Which is an ambition of theirs to own the sourcing materials to manufacturing to retail to digital.As service designers we know the economy is moving towards experiences and LVMH is secretly (or not so secretly) working on what we identified as Luxury 5.0
Which is

Luxury 4.0 + experiences = Luxury 5.0
Other swift changes in technology are towards removing the physical checkout transaction all together by front loading the experience payment process. Luxury is no different from Farfetch to Victor Jets, Uber to Artsy, Rolex to UBS. Today's global nomads and hyperconnected are no strangers to getting online and making digital payments.
We also observed a rise of sustainable and ethical travel with a recent trend towards moving away from generic all-inclusive travel package holidays towards immersive local experiences which engage and enrich the local communities as a differentiator.
So what does this all have to do with the Belmond Goodbye?
Our question was:

What if checkout was not goodbye?
In hospitality services there's often a misalignment between checkout and departure. There is a final milestone in the guest experience that most hotels don't recognize. This presented an opportunity: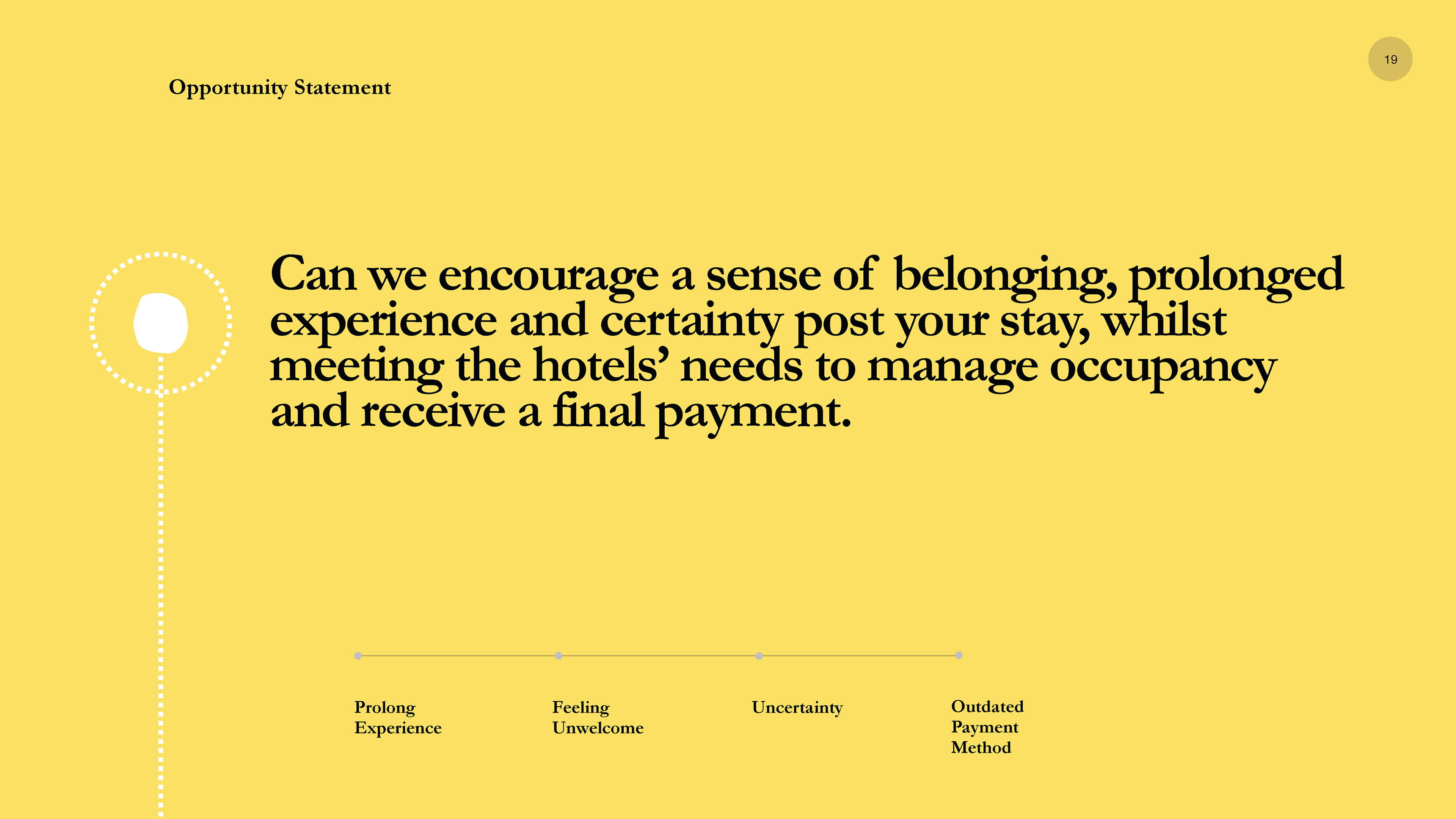 Building on the insights we gained from our interviews with guests, ethnography studies conducted at Belmond, interviews with Belmond's management and desk research, we developed Beyond Belmond: a curated service of modular local experiences designed to use hotels as hubs while addressing the final milestone in the guest experience.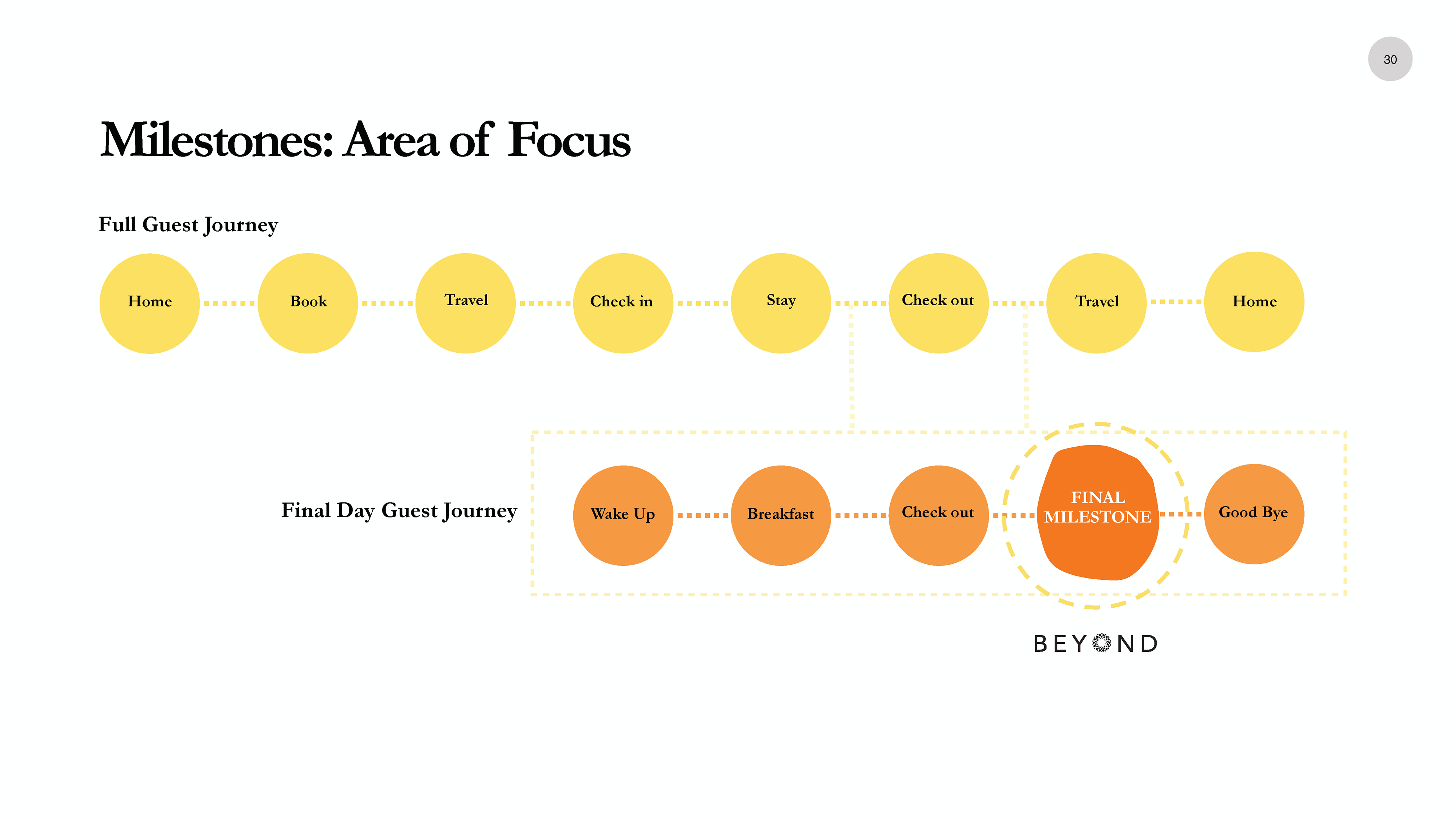 The service comprises of 4 key elements:
- Front loading the checkout process.
- Exchanging a room key for a hotel key - which encourages use of the hotels facilities.
- A planner with curated modular local experiences broken down by time
- A property specific Belmond luggage tag attached to your luggage with your name hand written on it when you depart as a final momento.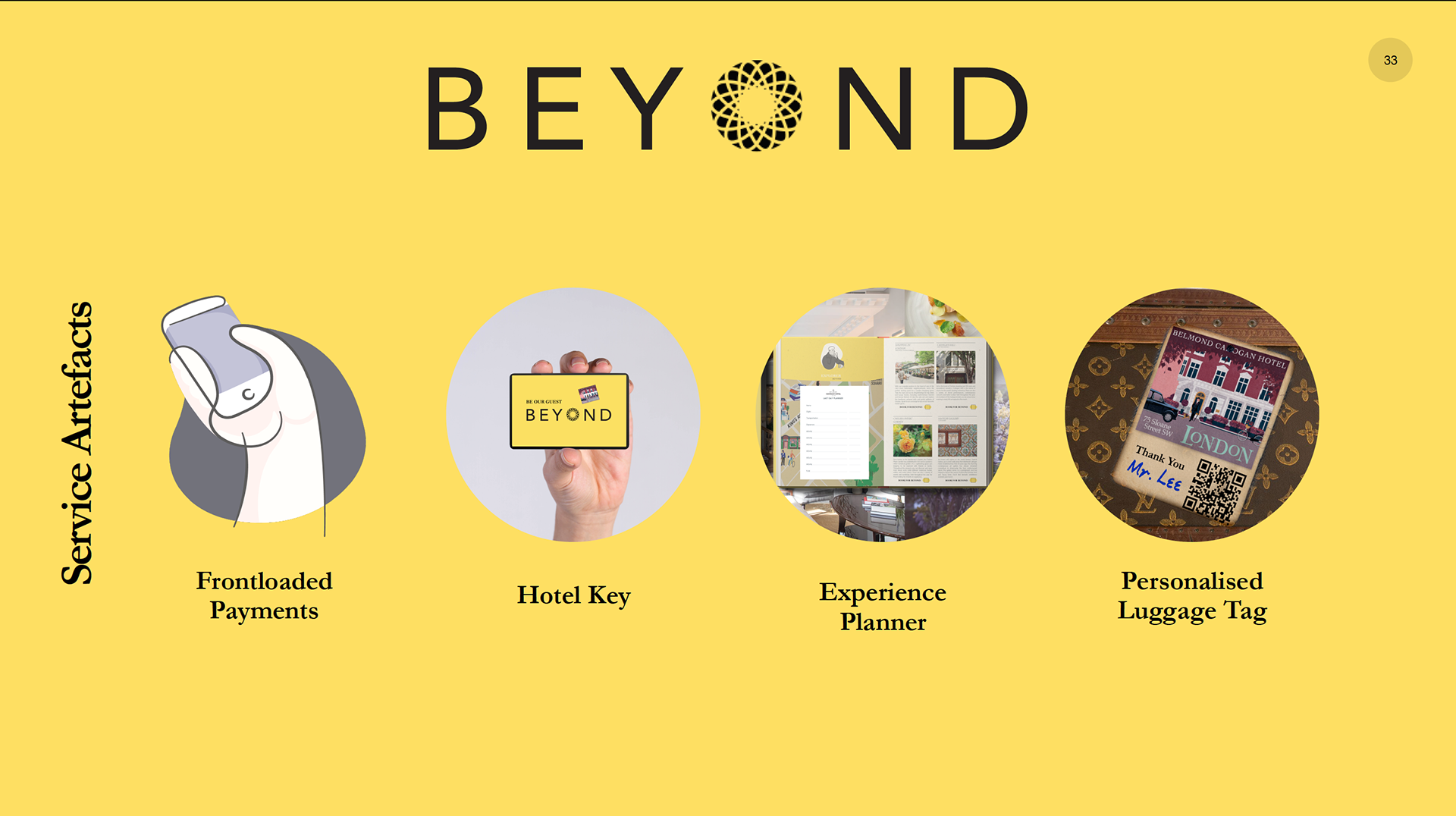 We tested and developed low fidelity prototypes of the service artefacts with potential guests and existing guests. This helped us validate if they addressed the pain points correctly and if it added value to the guest experience.
Based on our research we identified two key archetypes of hotel guests. Our service was designed to cater to both. These also include families, group travel and couples.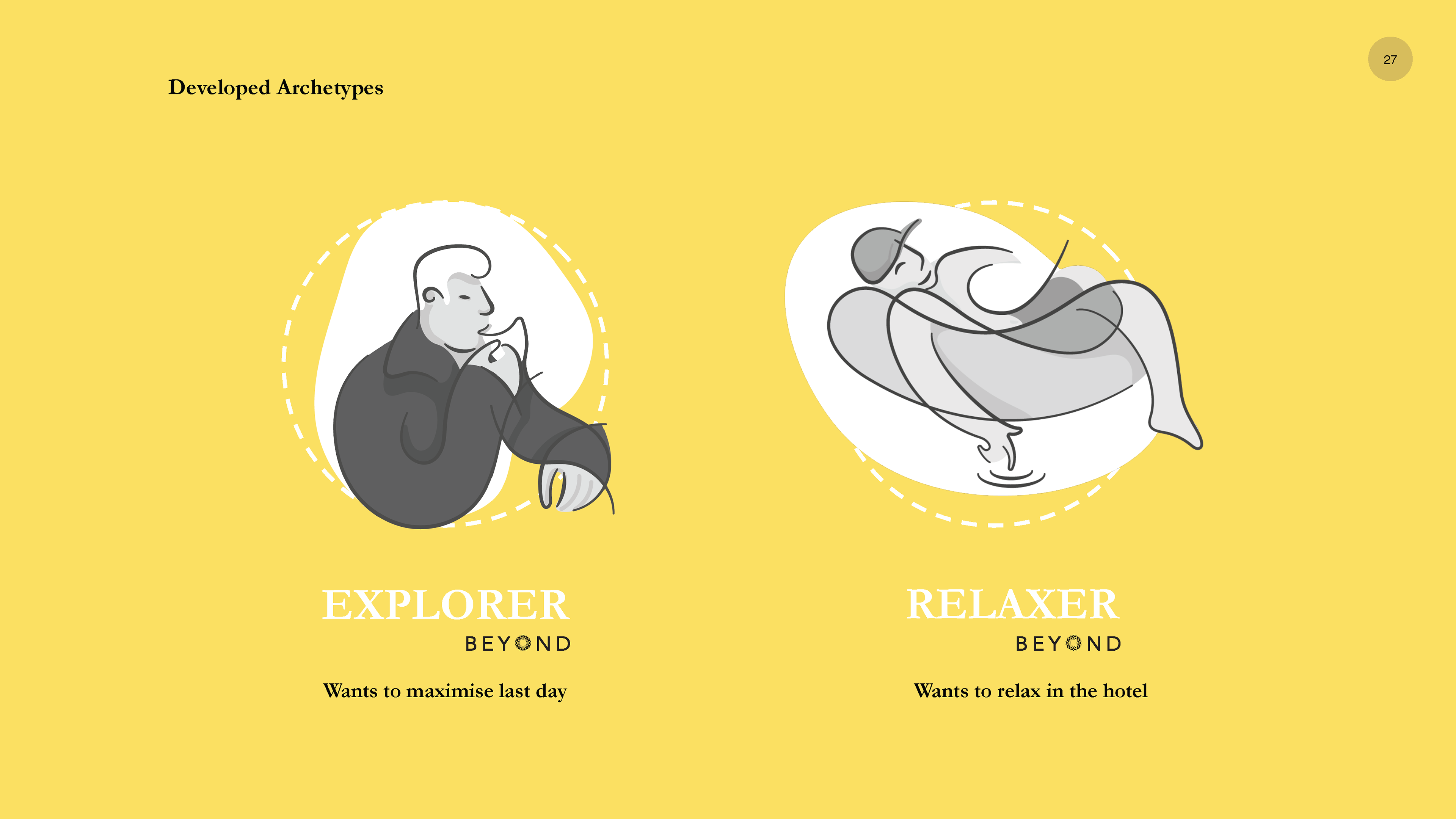 How does it work?
The service blueprint: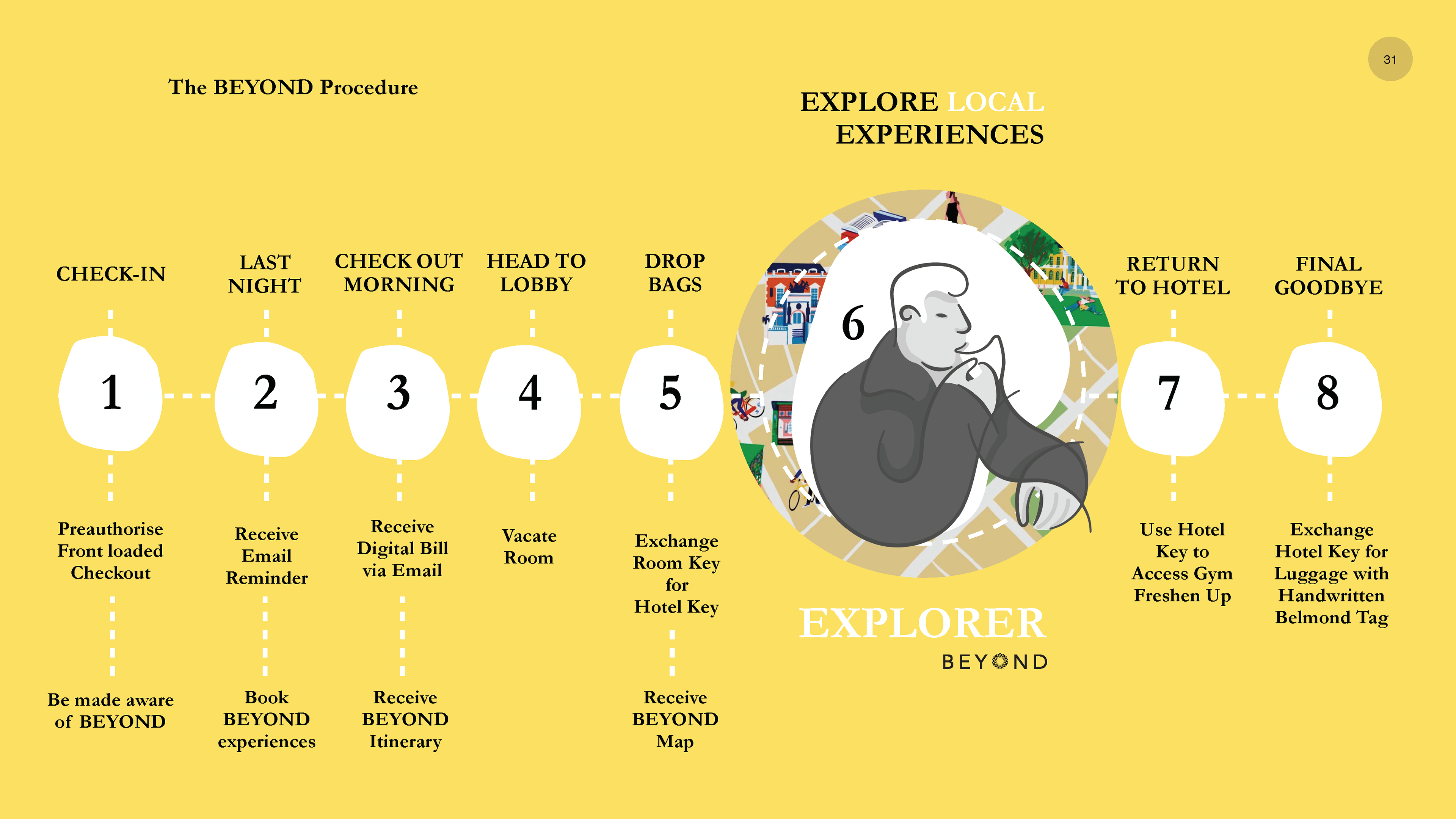 For the business case we take advantage of an informal business opportunity and formalize it by developing a B2B referral program. Commonly used in brokerage, a commission or referral fee is paid for each referral made of hotel guests to local preferred partners.
This plays on economies of scale where a small percentage is taken for purely encouraging and promoting local partners. It's a win win for all sides. Where bespoke local experience providers benefit from a new source of revenue. and Belmond opens a socially responsible revenue stream as a luxury 5.0 business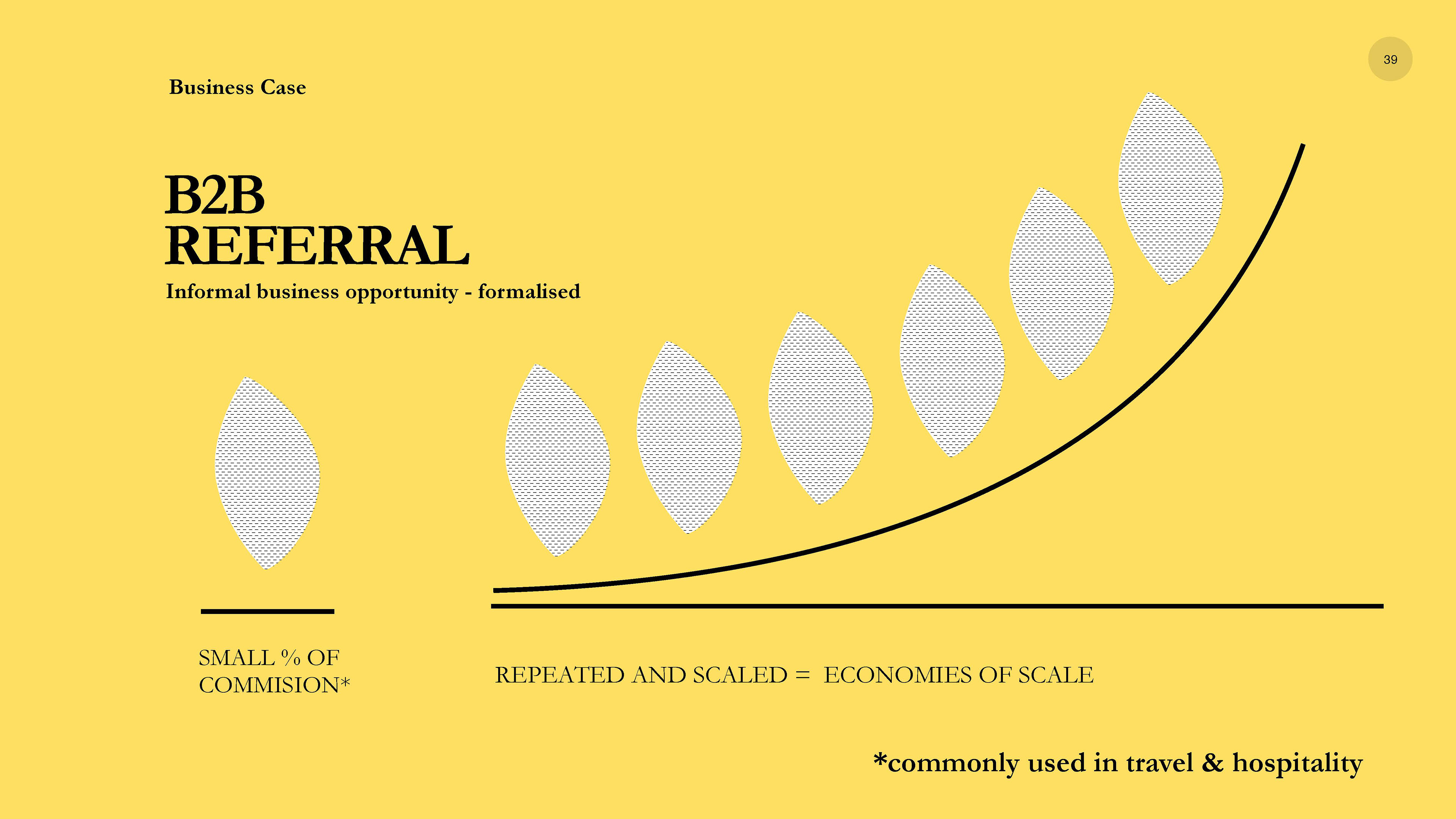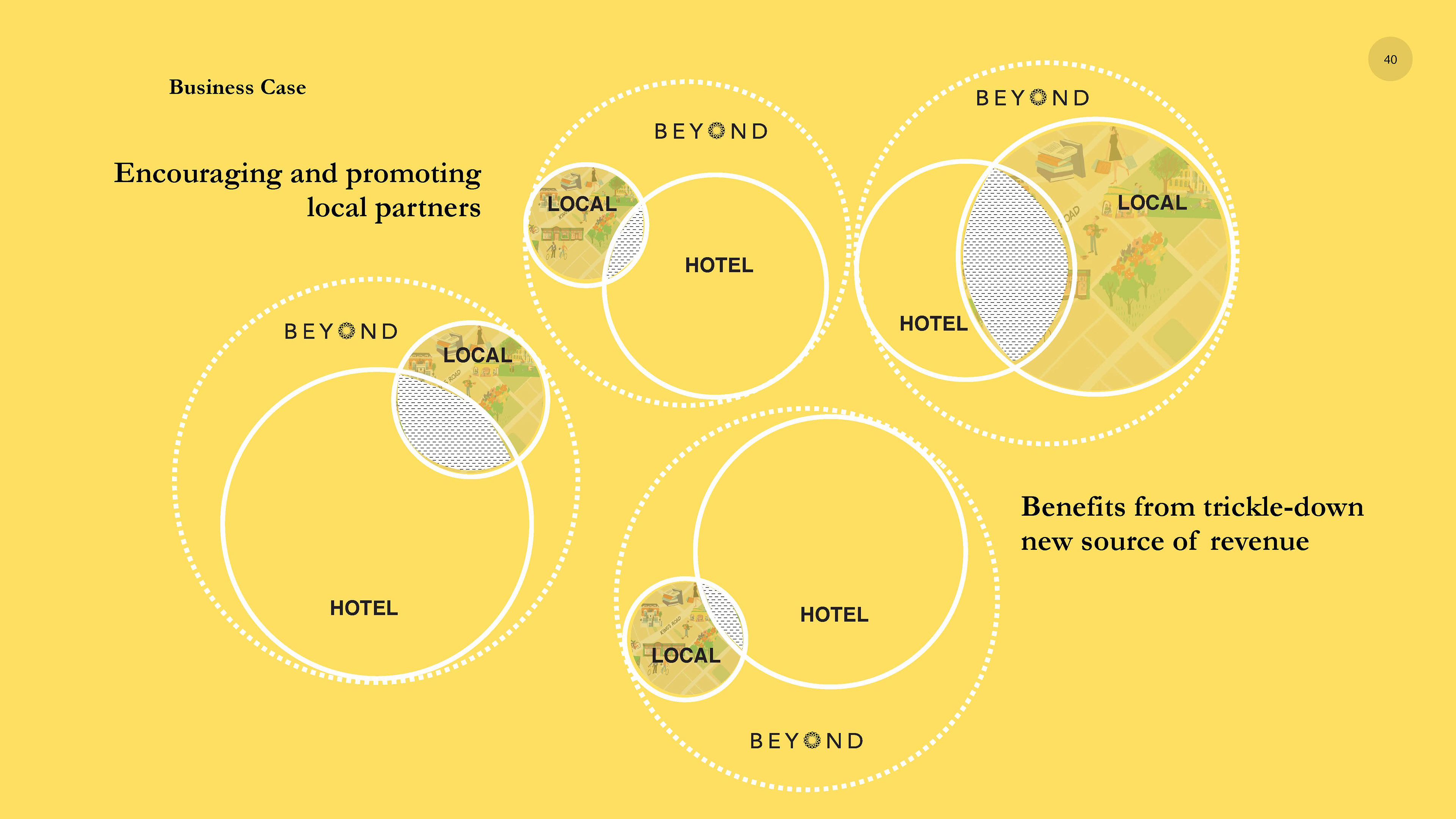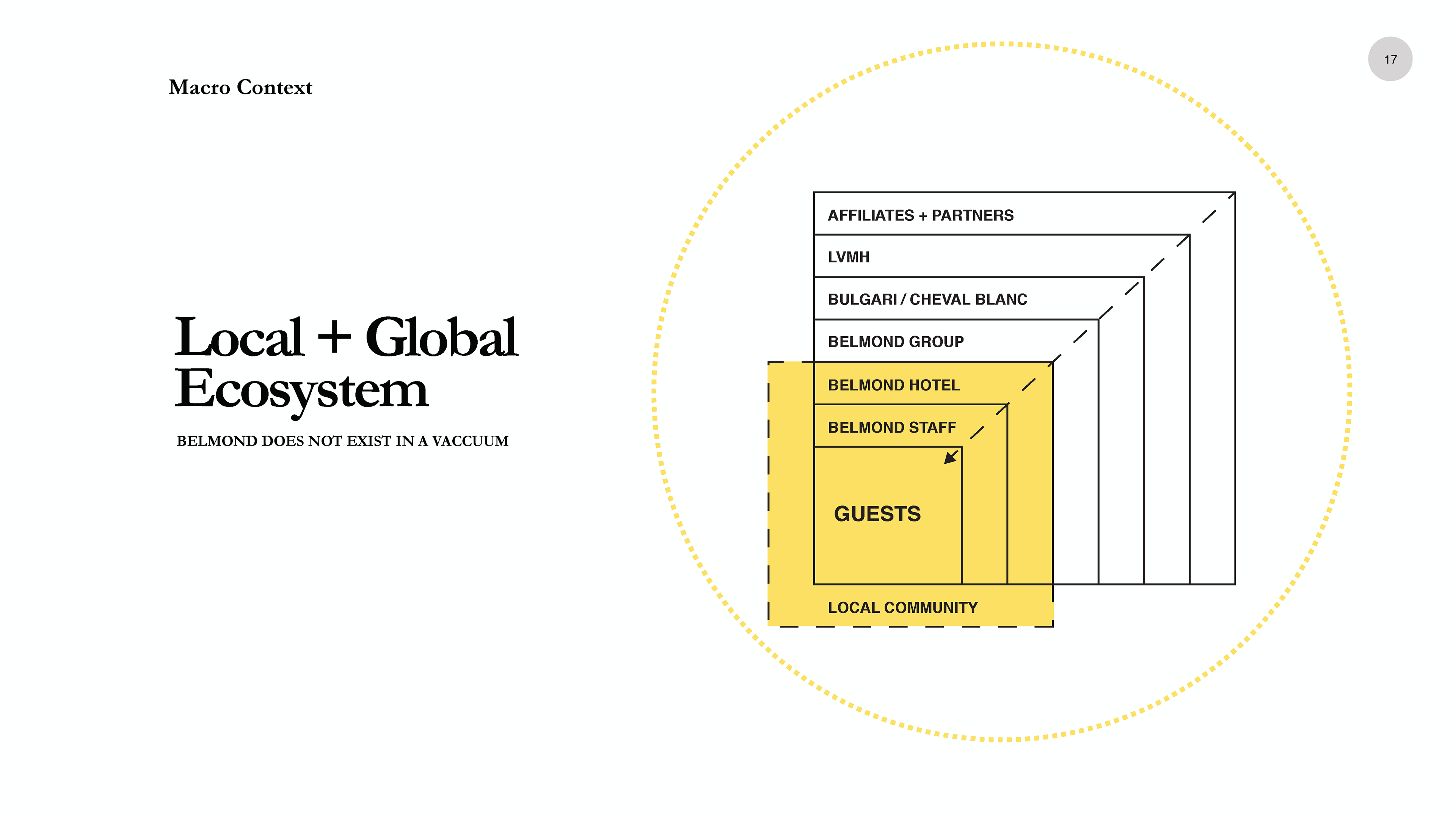 Got questions or comments? I'd love to hear your thoughts.
You can email at amogh.lux@network.rca.ac.uk.